Show / hide awards
Derbhle Crotty, Nominated for Best Actress

Irish Times Theatre Awards 2006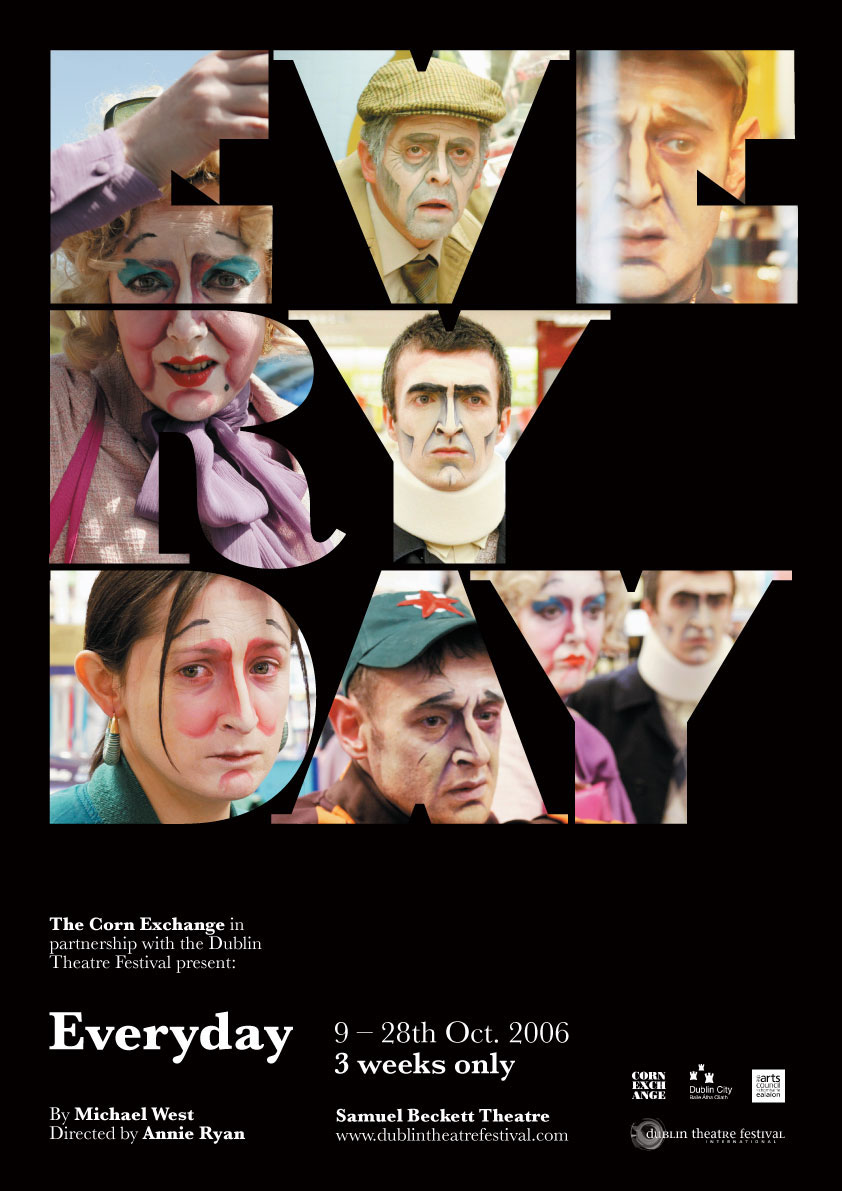 Design by Aad
Madeline Beirne O'Brien prepares to make herself beautiful to meet her lover. Cliff begins the slow walk of the dead to a job he hates. John and Tina have a three-month old baby and nowhere to have sex. Aidan Brody awakes from his dream of success and happiness. He is profoundly lost.
A world premiere from the acclaimed Corn Exchange Theatre Company, Everyday is an exhilarating journey into the worlds of the people you pass by in a city - the misfits, the lovers, the wishful, the confused. Their colliding stories of various daily crises, memories and fantasies transform the ordinary to the epic. Sometimes being disconnected is all that keeps us together.
Reuniting the creative team of the hugely successful Dublin by Lamplight (Winner Best Ensemble, Stage Awards, Edinburgh 2005), the heroic and funny Everyday features a superb ensemble cast performing in the company's trademark renegade style of Commedia dell'Arte.
Everyday came from a series of workshops with an ensemble of actors and was developed by writer Michael West in collaboration with Annie Ryan and Mark O'Halloran.
Reviews
Brilliant performances, great characters, fantastic actors…magical theatre moments

The View

Memorably rich… excellent cast

Irish TImes
Performances
Ulster Bank Dublin Theatre Festival, Samuel Beckett Centre

Oct 10 — Oct 28, 2006

Town Hall, Galway

Nov 2006

Belfast Festival, Queens

Dec 2006