A striking, moving, passionate story told with superb clarity.

Show / hide awards
Best New Play

Irish Times Theatre Awards 2009

Best Director

Irish Times Theatre Awards 2009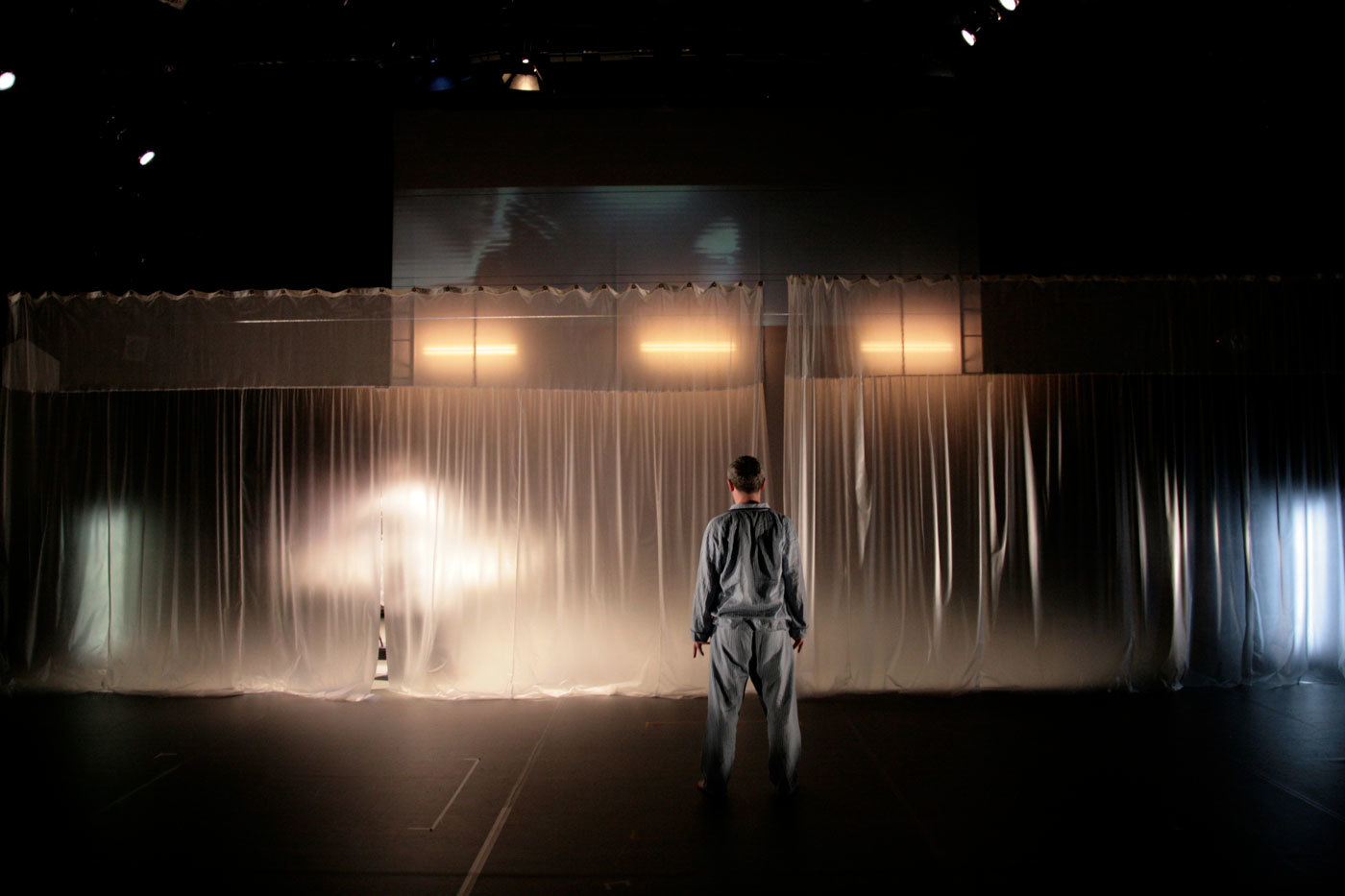 Photo by Rich Gilligan
A sudden shock, and a man's life flashes before his eyes. He experiences an intense rush of extraordinary images and tangled memories, revelations and lost connections. People time and places swirl around him. As he valiantly attempts to stitch it all back together, will his luck hold out?
A sharp, humorous and exhilarating look at the fragility of a human life, performed with The Corn Exchange's trademark blend of beauty, poignancy and comedy.
Gallery
Reviews
Ryan's playful, unsentimental, tender treatment is profoundly reassuring – Corn Exchange's great achievement. In his fall he has been seen, understood and recognised. He has been caught.

Irish Times

In Freefall, Michael West has achieved a universality of experience that would play anywhere. Funny, moving, and creatively and beautifully staged, Freefall might just mark the day when Irish writing grew up.

Herald HQ

This is a hugely confident piece of work... ambitious and ultimately touching look at the need to find yourself.

The Guardian

A stunning piece of ensemble theatre.

Sunday Business Post
Performances
New Plays from Europe Festival, Weisbaden Germany

Jun 1 — Jun 30, 2010

Galway Arts Festival

Jul 1 — Jul 31, 2010

UK Premiere, Traverse Theatre, Edinburgh Fringe Festival

Aug 1 — Aug 31, 2010

Festival Cervantino, Mexico

Oct 1 — Aug 30, 2010

The Abbey Theatre, Dublin

Nov 1 — Nov 30, 2010